From beginnings in about 1992 as Wellington Eastern suburbs U3A Genealogy Course, a small independent group of around 30 members became the Kilbirnie Genealogy Branch. They usually met at member's homes, church rooms or at the local police station.
By 2004, the growing membership made rooms at The Park Bowling Club its home until the building became unsafe in 2017. In November 2017 the branch moved to a new venue in the ASB Sports Centre, 72 Kemp Street, Kilbirnie, now called the Ākau Tangi Sports Centre.
The branch was unique in that it was the only branch in Wellington holding daytime meetings. It has been active in major projects such as: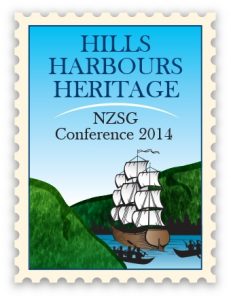 Transcribing Kilbirnie School Records
Developing, from newspapers, an Index of Obituaries and items of genealogical interest (the "Jim Pearce Index", later to become part of "The Kiwi Index".)
Planning and managing a Family History Expo in February 2006
Helping establish the FamilySearch Microfilm Service in 2007, in conjunction with the National Library, the NZSG and FamilySearch.  Branch members Marlene Sayers (1938-2017) and Beverly Keall were recognised by FamilySearch for their service in 2015.
Planning and managing a Family History Expo in April 2008
Planning and hosting the 2014 New Zealand Society of Genealogists Conference – "Hills Harbours Heritage"
Acting as lead branch in planning a Family History Event, and a celebratory lunch for the NZSG 50th Jubilee, in August 2017
Our objectives are:
to provide assistance to people wishing to compile and preserve family histories from sources in NZ and overseas.
to promote and advance the education of people in the local community in the study of family history and genealogical research.
to promote family history awareness in the community.
to promote the preservation of local historical information.